Get the Step by Step Checklist For A Successful Career Transition In Switzerland
Maximize Your Success as an Expat in Switzerland: Join Us for Expert Insights, Tailored Advice, and a Free Career Transition Checklist!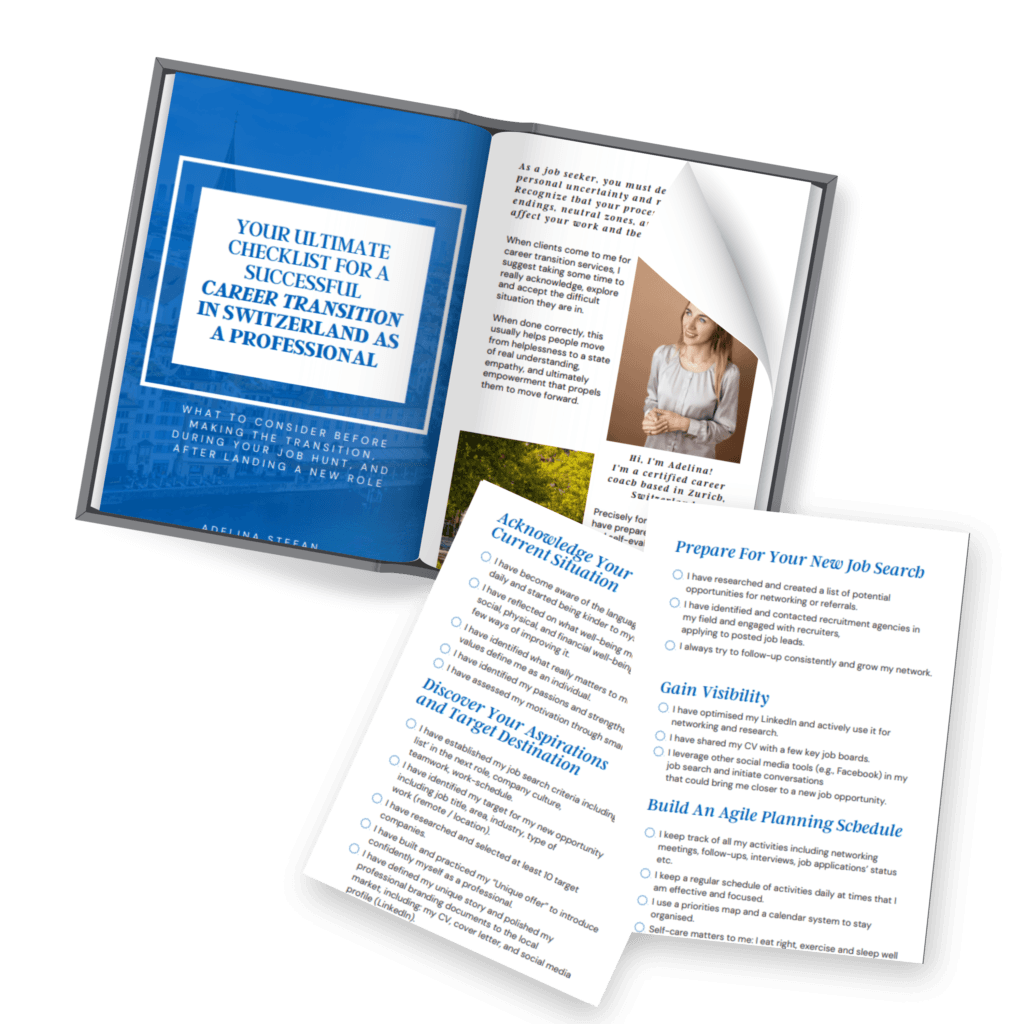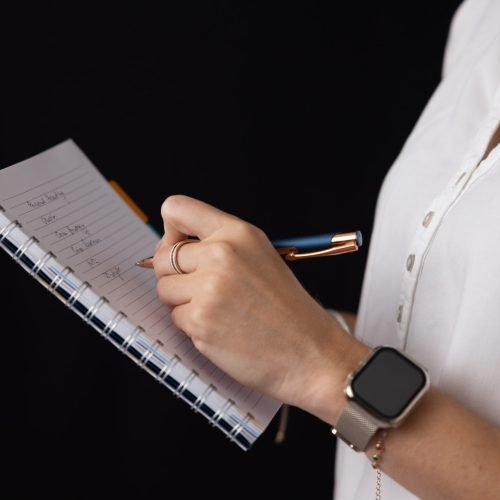 Understanding the Stages of Transition: People will learn about the three stages of transition according to William Bridges: ending, neutral zone, and new beginning. This knowledge will help them recognize and navigate the emotional and psychological aspects of career transitions.
Self-Reflection and Preparation: Readers will gain insights into the importance of self-reflection, identifying personal values, strengths, and passions. They will also learn about the practical steps for preparing for a job search, including setting clear goals and optimizing their professional documents.
Effective Job Search and Interview Strategies: The text provides guidance on building a strong professional network, leveraging social media, mastering the interview process, and negotiating job offers. These strategies will empower individuals to conduct a successful job search and transition into their next career opportunity.
Don't believe me? Believe them...
I'm a passionate advocate for personal and professional growth, and the founder of Advanced Talent. With roots in the tranquil Carpathian Mountains of Romania, and then in Greece, my journey has taken me on a path of exploration and transformation.
Driven by a belief in the power of working smart and living authentically, I embarked on a career in coaching over a decade ago. My mission is to inspire individuals to take control of their lives and careers, creating alignment between their inner values and aspirations.
Over the years, I've had the privilege of working with diverse cultures and individuals in various life transitions. My dedication to helping people craft their unique career blueprints has been recognized through academic achievements, including multiple master's degrees and publications in academia.
Join me on a journey of self-discovery, empowerment, and fulfillment. Let's unlock your potential and lead you towards a brighter future.
Access The Career Transition Checklist Instantly
Just enter your name and the email you want the checklist to go to!
I have read and agree to these sites terms and conditions and privacy policy.