Adapting to Life in Switzerland can be Challenging, yet very Rewarding.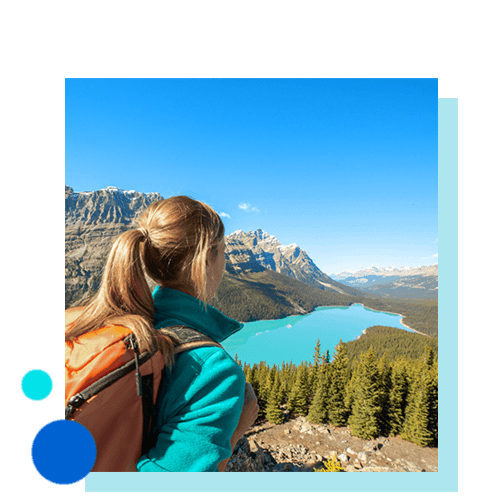 As an expat, you have the spirit of an explorer. You like having new experiences, seeing the world through a new set of eyes and going to places most don't go. In deciding to leave your country, you've given up the comforts of home. This is what allows you to have new experiences, meet new people, see amazing new places, eat new foods and have wonderful stories to tell about your interesting life.
However, on the other side of the fun comes a sense of loneliness, a feeling of being lost and a feeling of not being at "home". You are far away from your friends, family, and a place where you felt like you belonged as part of a community. There is also a language barrier and a new set of rules you have to adapt to when you decide to integrate into a new culture.
Even as a long term expat, the changing economic and job climate in Switzerland can be very challenging to navigate. If you are at a point where you are changing careers or looking for new opportunities, you might find yourself submitting endless resumes and getting no responses for an interview.
Without an understanding of the Swiss business culture, you may also find yourself stuck in a position where there is no possibility of growth, promotion or professional development.
Without an understanding of Swiss culture, you will have a hard time understanding people, making friends, and finding a feeling of belonging. Simple tasks in your daily life may become very complicated and you might feel alone, lost, and overwhelmed.
This can leave you feeling stuck, unmotivated, and really challenge your sense of self confidence.
The key is understanding how things are actually done in Switzerland, how to adapt to Swiss culture and how to present yourself in a way that businesses and new potential employers will respond to.
As an expat myself, I had to figure this out all on my own, so I know what you are going through. I know how you feel and the challenges you are
facing. I had to find a way to integrate myself into Swiss culture, make adjustments to my mindset and find my place here without any help, guidance, or anyone to teach me an effective integration process.
I became a Certified Professional Coach and trainer with several internationally recognized certifications. I have over 13+ years' experience in working with different cultures in training and consulting, and 7 years of career coaching expertise in various cultures since I came to Switzerland. I have served hundreds of expats and professionals from many countries and different cultures adjust and adapt to life in Switzerland.
One very important thing I learned during my own personal integration process here in Switzerland is that how you present yourself to companies is very important. Even though you might be fully qualified for the job and your CV has all the requirements, the way you present yourself can make or break your hiring process.
As a highly sought-after career and cultural integration coach, it is my mission to help you find your confidence, present yourself in a way that will get you more job interviews and above all else, find your sense of home here in Switzerland.
We will work together to identify your strengths, hidden talents, understand your limiting beliefs and create a way forward to define your cultural profile and professional value proposition to create a customized career
transition strategy. This process will help you find companies that are right for you, in alignment with your values and give you access to career opportunities that you actually resonate with.
Our coaching sessions will be highly customized to your needs and your unique situation.
We will work on areas that you personally feel you need to improve upon such as how to integrate into Swiss culture by learning the norms you are not aware of, learning how to present your resume or CV in a way that will get you a human response or how to manage aspects of your personal relationships, prepare and master the interview to secure the job that is aligned with your values and experience.
Based on our coaching sessions and your unique needs, I will provide you with exercises, worksheets, tools, and resources to support your development and help you move forward.
We will create a customized plan that will help you get the outcomes you want in your life here in Switzerland. I will help you clarify and define what you really need so you can thrive here in your personal and professional life.
If you are ready to get started, click the button below to book a clarity call.
Here is what you can expect by choosing to work with me to assist you in
your career and life transition here in Switzerland:
Greater understanding of how to present yourself in an effective way that will increase your chances of getting a new job or making a career change.
More confidence, clarity and understanding of how to operate in Switzerlan.
A greater understanding of all areas of Swiss culture (German, French and Italian)
A drastic improvement in your interpersonal and professional relationships.
A clearer understanding of your value and how you can bring that value to organization in Switzerland.
Insider secrets on how to get your resume/CV seen and noticed by the right people.
An improvement in your overall quality of life here in Switzerland.
Here is what some of my past clients have said about working with me
Ten Golden Tips and Insights on how to craft your CV for the Swiss Market.
This guide will give you valuable industry insights on how to fine tune your CV in a way that ensures it gets the attention of hiring managers. Following these tips will increase your chances of getting interviews, being
discovered by the right people because it will help you highlight your strengths and talents.
If you apply these techniques, they will increase your chances of getting
the job you want in Switzerland.